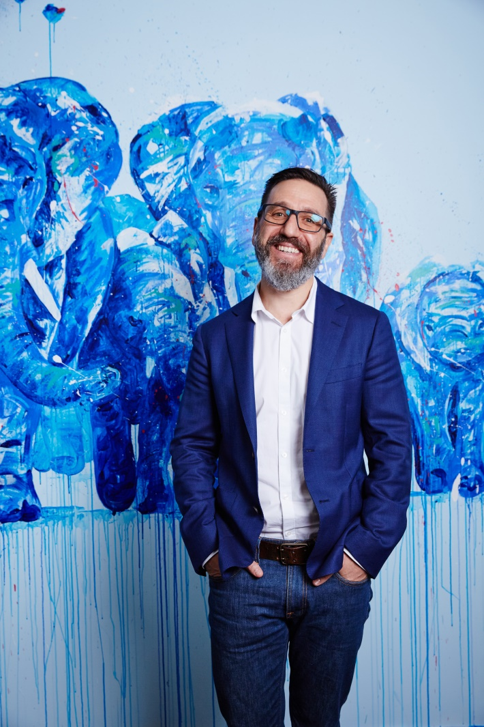 EPISODE – TIM SHARP
BIOGRAPHY
Spent more than 10 years at university formally studying psychology…and another 10 years or so lecturing and researching aspects of human behaviour and emotion; - He's taught at most of the universities in Australia and is currently Adjunct Professor of Positive Psychology at two leading Universities; - He's received numerous awards, including a Future Summit Leadership Award from the Australian Davos Connection and an invitation to be an Australia Day Ambassador – He's consulted to many organisations, from large professional service firms to charities, and he's also worked with thousands of individual clients, at all levels of society and business, from CEOs and other high level managers, to blue-collar factory workers, the unemployed and even…lawyers; - He's actively involved in research activities in areas such as coaching, resilience, leadership, positive education and positive ageing and he's become known as one of Australia's leaders in mental health and especially the exciting new science of Positive Psychology. He is the founder and Chief Happiness Officer of The Happiness Institute, the best selling author of "The Happiness Handbook", "100 Ways to Happiness: a guide for busy people" and "Live Happier Live Longer – a guide to positive ageing". He's a regular media commentator who's been read and heard by millions of people, and he has, despite numerous attempts to discourage the practice, come to be known as something other than Dr. Timothy Sharp… …so please join me in welcoming, Dr. Happy!
PICTURE
SHOWNOTES
Having worked as a clinical psychologist and building a business in this Australia-wide, Tim found that he wanted to do more. In the birth of positive psychology, his passion was re-ignited and he founded The Happiness Institute
Tim says that foundation of happiness is working hard and finding a discipline with it too.
CHOOSE is a philosophy and a strategy: Clarity: clear about your values; Healthy living: good sleep, diet and exercise; Optimism: how we choose to see how things are going on in the world; Others: helping others affects our happiness in a positive or negative way so the quality of the relationships we have are important; Strengths: how to focus on our positive attributes and using them on a regular basis; Enjoyment: laughing, having fun and learning not to take life so seriously. Using this CHOOSE acronym and how it can help our impact of our daily lives
Tim talks about having a "not-to-do" list and removing things or delegating things that aren't conducive to your happiness.
Exercise and breathing and mantra mediation is helpful for Tim
Tim's definition of happiness is a positive emotion, and looking and creating moments of joy. Living a meaningful and purposeful life is a long term aspect of happiness.
Bater is a charity that helps to smash the stigma of mental health in school children to university students.
Tim's morning routine involves meditation and gym workout
Tim's things that make his heart sing are his relationships with his family and seeing a live band and music and spending time in nature.
Tim's favourite meal would be Japanese
The best thing that people can do for their health is everyone listens to themselves to focus on what their mind and body needs.
His fantasy dinner guests would be David Bowie, Michael Nicholas (Tim's mentor and fellow clinical psychologist), Douglas Adams (comedian) and Christopher Nolan
The things that make Tim laugh and happy are watching comedies
Tim's gratitude practice involves sharing things that make him thankful on social media and expressing gratitude to others.
BOOKS
The Happiness Handbook – Tim Sharp
THINGS DISCUSSED
Website: drhappy.com.au
Twitter: @drhappy
Instagram/Facebook: @happinessinstitute
Calm app