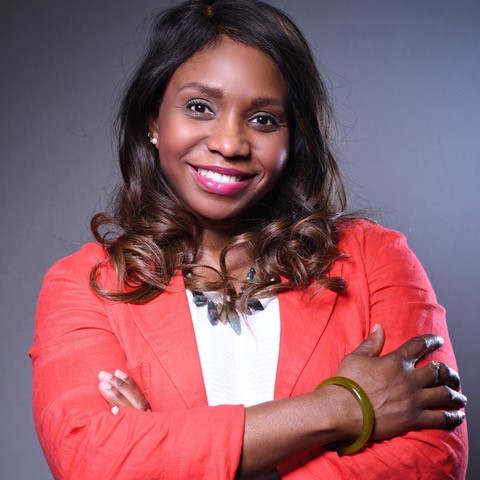 EPISODE – TRINA MARTIN
BIOGRAPHY
Trina L. Martin is an author, speaker, and coach who inspires emerging leaders to pursue their wildest dreams with heart and grit. An accomplished and dedicated member of the U.S. military for nearly 30 years, she has broken barriers and made strides in her career that many said weren't possible. Naturally skilled at finding the harmony between technology, science, and data, she has led a stellar career in the Information Technology field. Trina has pierced the glass ceiling and excelled in positions typically held by men. The common denominator throughout Trina's career has been her ability to set goals and not only achieve, but surpass them. Self-motivation, discipline, and hard work are the driving forces that helped her design a life and career that defied the odds stacked against her. As a speaker, she takes a refreshingly honest and relatable approach to teaching student leaders, new professionals, and women how to develop the confidence they need to do the same.
SHOWNOTES
Trina Martin shownotes transcript
Welcome to today's podcast where we talk to Trina L Martin.
Trina was born in Chicago and was the youngest of 4. She was brought up in a turbulent household and a verbally abusive mother. She was determined to try and get away and create a future for herself and went to university and started a career in the military.
This career led her to travel all over the world and soon found that she loved leading and inspiring people. She wanted to take her experience from her childhood to inspire people. Trina is still in the reserves part time.
Trina's book is about self help and transformation about her life and how it can help to motivate and empower people to push through their limiting self-beliefs.
Changing your mindset is the first step in changing your life. This is living in intention and she talks about this in her book.
Trina has advice about looking within yourself to get through the limiting self beliefs. She talks about creating a vision/mission statement for your life. The vision statement is what you want to achieve and the mission statement is how to achieve it. This is the self healing and self improvement to better yourself, according to Trina.
Trina also recommends digital detox to clear her head and to think about who she really is and spend that time by not being labeled by any one thing. It can be confronting but it is a chance to be empowered and bring about positive self talk. Anything that gives you the strength to keep moving to help you with your negative self talk can help.
Trina's day starts early and finishes late but she loves being in service to other people.
Trina's definition of happiness is having peace of mind and being stress-free.
Trina's routine is starting with a gratitude prayer and letting her dog out.
Trina things that make her heart sing are her two children, her passion for serving others, a nice glass of wine.
Trina's fantasy meal would be food from a restaurant called Houston's including bbq ribs and a artichoke and spinach dip.
Trina's favourite book would be "Woman thou art loosed" by T D Jakes it talks about the chains that bind us and women empowerment. Her book: From A Mess to Amazing.
Two days a week Trina does Pilates and the other days she lifts weights and uses a rower. 15 mins a day is a minimum of exercise she does because it gets her started and releases any stress and sets the tone for her day.
The most important thing people can do for their health is listening to their body according to Trina.
Trina's eldest brother is her inspiration and says he's her idol.
Her fantasy dinner guests would be Oprah and Michelle Obama.
Her theme song would be "I'm coming out" by Diana Ross as it's uplifting and a happy song.
Trina enjoys her laugh out loud moments and how it makes you feel on the inside and it's a reminder that brings you back to the present moment.
Being in tune to yourself is the best thing Trina can recommend for people.
Things discussed
Twitter: @TrinaLMartin
Podcasts: Trina Talks
Facebook: Trina L Martin
You Tube: Trina L Martin