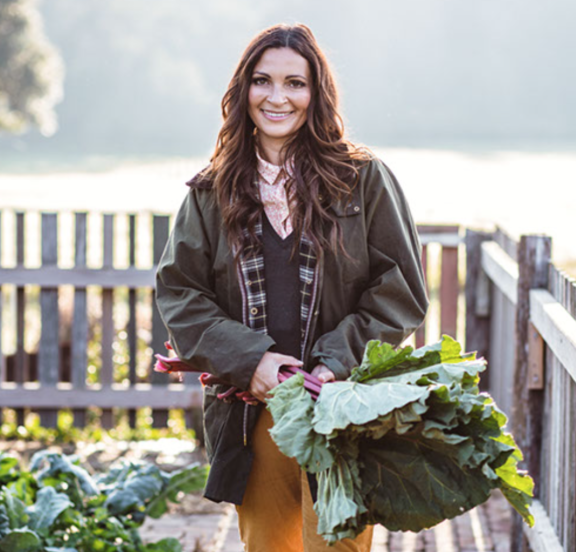 EPISODE – LEE HOLMES
BIOGRAPHY
Lee Holmes is a holistic nutritionist, yoga and meditation teacher, wholefoods
chef and author of the bestselling Supercharged Food series, which includes
Eat Your Way to Good Health, Eat Yourself Beautiful, Eat Clean, Green and
Vegetarian; Supercharged Food for Kids; Eat Right for Your Shape, Fast Your
Way to Wellness, Heal your Gut, Supercharge Your Gut and her latest
bestseller Supercharge Your Life. Lee also runs online health programs;
'Heal Your Gut', Supercharge Your Gut and 'Fast Your Way to Wellness'
Focusing on gut health, www.superchargeyourgut.com hosts a range of gut
friendly powders, blends and Love Your Gut capsules, the number one natural
gut health product in Australia.
Lee is a columnist for WellBeing and Eat Well Magazines and a regular on
ABC Radio. Her articles have appeared in leading Australian newspapers
and journals, as well as The Times and The Telegraph, The Daily Express in
the UK and The Huffington Post in the US. Lee's entrepreneurial spirit saw
her appearing on Network Ten's Shark Tank Australia, securing a deal to
further spread the Supercharged Food message.
You can find Lee blogging over at www.superchargedfood.com a website
which encourages S.O.L.E food: sustainable, organic, local and ethical. It
features delicious recipes, information, news, reviews and menu planning
ideas to make it easy for people to enjoy a satisfying, wholesome and
nourishing diet.
PICTURE
SHOWNOTES
Lee's path into this journey started as a result of being sick with an autoimmune disease and this led her on her on a path of yoga, meditation, wellness, and a wholefood chef.
She started documenting her recipes, posting them on social media and eventually started a blog and released her first cookbook.
Lee and Carla discuss food culture
Lee talks about SOLE food
Love Your Guts is Lee's product brand – she talks about their range
Lee's definition of happiness is being in nature in and spending time with her dog Oscar
Lee's morning routine involves starting the day with a hot yoga class
The top things that make Lee's heart sing is doing yoga and meditation, her dog Oscar and spending time with her family
Nut encrusted salmon with double baked fries and garlic chips with mayo would be Lee's fantasy last meal
Carla and Lee discuss breaking the habit of negative thought patterns and having self-awareness
Exercise is Lee's non-negotiable thing to do every day
Eating clean, having balance and moderation, eating mindfully and taking time and enjoying what you're eating is; what Lee recommends to help our listeners health
Hugh Fernley-Whittingstall from River Cottage (a U.K. cooking TV show) is a massive influence and idol for Lee
Her fantasy dinner dates would be her late father, the Queen, and James Mcavoy
"Wild Thing" is Lee's theme song
Lee's thing that makes her laugh, is funny movies, her dog Oscar, and her daughter.
When Lee is in savasana at the end of yoga class is when she works on her gratitude practice
Connect with Lee, make one of her recipes and send her a message on how it tastes! J
BOOKS
The White Cliffs – Alice Duer Miller
Men are from Mars, Women are from Venus – John Gray
THINGS DISCUSSED
Socialise with me
blog: www.superchargedfood.com
like: www.facebook.com/superchargedfood
follow: www.twitter.com/LeeSupercharged
insta: http://instagram.com/leesupercharged
link: www.linkedin.com/in/leesupercharged
watch: www.youtube.com/leeholmes67