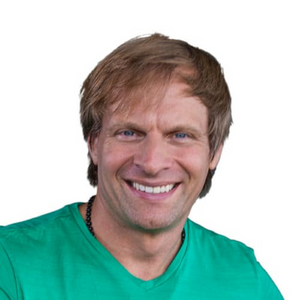 EPISODE – JB GLOSSINGER
BIOGRAPHY
Keynote Speaking . JB Glossinger is a motivational keynote speaker known for his authentic speaking style and connection with the audience. If you are looking for someone to deeply connect with your audience and make your event a stellar success, his keynote will bring energy, authenticity, and massive takeaways. With an MBA, a Ph.D. in Metaphysics, extensive sales experience, plus hard won street smarts. Known for his daily CoachCast with over 3500 episodes and 26 million downloads, JB has motived people all over the world for the last 15 years. He has helped countless people get organized, focused, and become their best self. 
SHOWNOTES
JB was in the podcast business quite early on and has been doing this motivational role for over 15 years and his podcast alone has had 40 million downloads!! This year he even spoke at Harvard.
JB's background has been colourful. He dropped of school, went back to follow up to play football, left again to sell perfumes to find out that they were fake, then sold helicopter engines and went into selling jumbo jets and eventually had success in the aerospace area. That led him to find success in the corporate field.
JB doesn't let people who are energy vampires or drainers enter his space otherwise it would be detrimental to his life and business.
JB's definition if happiness is similar to his definition of peace. Everything is working, lots of things are going on and things are right in the world and that life itself is a blessing. The foundation of happiness is gratitude.
JB starts his day with lemon water then takes his dog Neo out for a walk then listens to his podcasts as well as other mentors and presenters to help his morning routine. A good morning routine starts the night before like cleaning your desk, getting ready for the next day etc.
The top things that makes JB's heart sing is practicing/playing golf to improve his game, giving feedback and giving passion in his roundtable mastermind and morning coaches.
His favourite meal is rib eye with bacon.
JB is a big reader and aims to read three books a week. His favourite authors are Wayne Dyer, Eckhart Tolle, and books including A Course in Miracles amongst others.
The most important things that people can do for their health is looking at diet and checking their hormone levels checked. Resistance and cardio and physical activity will help.
The top guests he would have at his house are Al Davis (a late football coach) who was influential to him, a biblical figure Mel Chezidek, and Andrew Carnegie.
JB is a big laugh out loud and loves watching reactive videos/visual comedians on You Tube.
JB's message is about believing in yourself without losing faith, don't worry about failure and have that self-belief.
THINGS DISCUSSED
Website: https://glossinger.com/