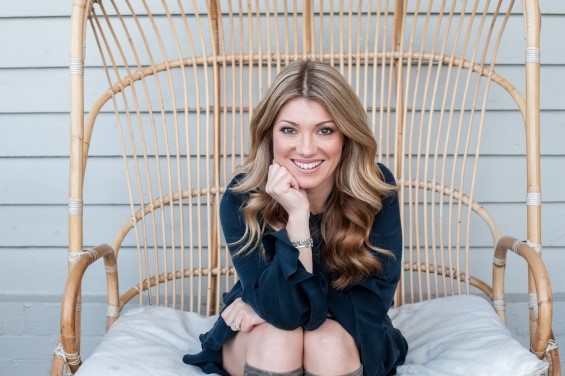 Nat has accepted the task of inspiring wellness, not only to those embarking on becoming parents, but equally important to her, educating young women of how their choices shape their reproductive health.  She believes this is the key to addressing the hormone imbalance and infertility epidemic.  For Nat, fertility isn't just about babies, it's about outstanding health.  Her knowledge in fertility and natural medicine has regularly featured in her column in Australian Natural Health magazine, in major publications, including Marie Claire and Cosmopolitan as well as regular TV appearances as a wellness expert.  She loves nothing more than to educate and talk about women's health in a way that is simple and relatable.
SHOWNOTES
Welcome to this week's episode:
Over her 15 years of experience, Nat's path led her to look at women's health and fertility.
Her clinic is predominantly Chinese medicine based but it complements Western medicines
Nat talks about her new book "Beautiful You". It talks about life from puberty onwards and supports them for their sexual and reproductive health – including emotional health and look after their body.
Nat emphasises the importance of sexual health education for parents and young girls alike.
Nat's consults with patients all over the world too.
Nat's definition of happiness is about feeling not a destination and loves spending time with the family and cross-fitting with her husband, Chris.
Nat's morning routine isn't set as it depends on when her kids wake up but takes a chance to find a little time to meditate and check her emails.
Mentoring is a rewarding experience that Nat enjoys alongside her professional work.
Nat's favourite meal would be anything slow-cooked.
Nat fasts overnight for about 16 hours regularly and uses food as a way of recovering her body after movement.
Nat encourages people the best thing they can do for their health is priortise their nutrition.
The setbacks that Nat's encountered have left profound impacts on Nat to look at her behaviour in terms of mindfulness and her career.
Nat is a big laugh of loud advocate and her philosophy that laughter is medicine.
QUOTES
"It's not about treating patients; it's about creating experiences when they walk through the door."
"Food is either a benefit or a deficit there is no in between."
"What are you doing each and every day to take your health where it wants to go? It's not what you do when you go into the doctors office."
BOOKS
Beautiful You – Natalie Kringoudis
Pam Grout (author)
The Five Love Languages – Gary Chapman
THINGS DISCUSSED
Nat Kringoudis website: natkringroudis.com
Facebook: Nat Kringoudis
Instagram: @natkringoudis
Twitter: natkringoudis