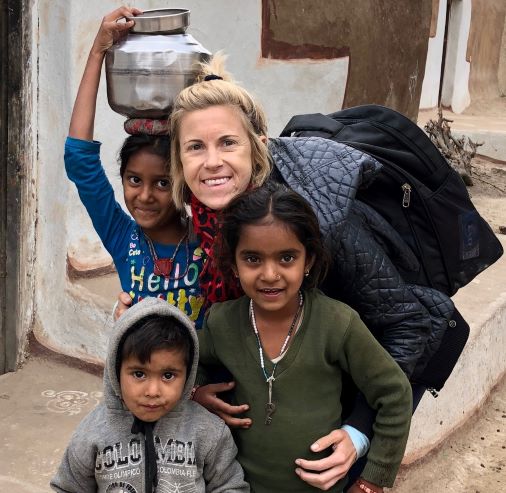 Welcome to this week's episode where I talk about my transformative trip to India:
* Carla's journey started in Delhi after a long wait in the airport and witnessing the hustle and bustle straight away headed to her hostel. Her first stop was at an orphanage in the slum area of Delhi.
* Carla's first day at the orphanage was really engaging where she was starting with nursery rhymes
* As Carla found her rhythm she would start the day with yoga before starting teaching the kids their ABCs
* Carla found it challenging with the cold weather and doing burpees to warm herself up
* The richness of culture and the street vendors, the spirituality of the area and the hectic nature of the Delhi took Carla and divine intervention from a priest that helped her when she had a case of Delhi belly!
* Carla experienced a traditional Indian head massage
* Carla then went to the spiritual city of Varanasi on the overnight train and onto Agra being enthralled by the sights of the Taj Mahal then onto the Pink City in Jaipur
* Carla then returned to Delhi where she then caught a flight to Goa
* Carla's Goa trip was transformative – after spending 2 hours each morning with her yoga master learning Ashtanga, doing meditation and chanting. It also gave her a chance to work on intention goal-setting for the year ahead.
* Carla talks about her "Wheel of Life" and focuses on each aspect of her life, committing to her goals and using them affirmatively saying "I am…."
* Carla challenges you to ask yourself whether you are ordinary or extraordinary
* Carla also asks what song sums you up? Carla's currently "Walking on Sunshine!" and who would you invite around to dinner if you had a chance? Carla's fantasy dinner guests would be Oprah Winfrey, His Holiness the Dalai Lama and James Corden as Carla loves "Gavin and Stacey"