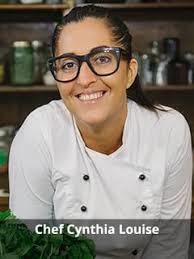 Cathy Weiss is a naturally gifted healer, clairvoyant, channel and intuitive. She guides others in living their heart and soul-centred lives, providing high levels of clarity and direction. The result is feeling validated, reassured, and affirmed. She holds a Master's Degree in Education, is an E-RYT 500 (yoga instructor) and a YACEP (yoga alliance continuing education practitioner). Teaching yoga to individuals and groups since 2006 and proving intuitive energy reading and healing sessions since 2018, she is passionate about meeting you where you're at and empowering your wellness and soul-centred life.
SHOWNOTES
Hello and welcome to this weeks episode:
Cathy has only recently been open with her clairvoyant practices and was open about her experiences from the start of 2018
Cathy realised she wasn't an oracle card reader but an energy reader and tune into their vibrational energy
Cathy's practice is doing an energy reading first then an energy healing and does client sessions overseas too.
If there is negative energy then Cathy sees this as colour
We can all learn to some degree to all tap into our inner guidance Cathy says
Cathy starts her day with prayer and meditation, office work, walking the dog, invitation only yoga teaching from her home studio three times a week, and energy readings.
Cathy enjoys doing a Facebook live every week on Mondays that enable her followers have a mini-intuition message sent to them
Cathy's happiness is living her dharma is her happiness
The first things Cathy does is meditation, gratitude, and visualizations daily
The things that bring Cathy joy are her husband, the beach and going to Disneyland
Cathy's favourite meal would be a cheeseburger and fries.
Cathy's non-negotiable thing to do and the best thing to do daily would be meditation
Cathy's yoga teacher who trained her to her 500 hours gave her a "Spiritual Smackdown" to get her aligned with her purpose, and Cathy's Reiki teacher are two of her biggest influencers.
Elizabeth Gilbert (the author of Eat, Pray, Love), Michelle Martello (a website designer) Shirley Temple (the actress) would be Cathy's fantasy dinner guests
Cathy's theme song for her life are varied and mood dependent but her favourite one is "I'm so shiny!" from Moana because it resonates with her light to be released in the world.
Cathy tries to laugh every day and makes up random songs about what she does to have a laugh
Cathy's gratitude practice includes journaling. Thinking about the day before and the gifts that were received and writing it. She has a prayer journal to write down her desires to clarify and attract her thoughts and thank her guides too.
BOOKS
The Yoga Sutras – Patanjali
The Witch Elm - Donna French
LINKS:
@cathylightworker - Instagram