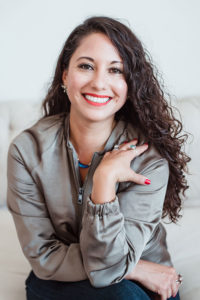 EPISODE – Mariza Snyder
BIOGRAPHY
Have your hormones been hijacked? Pollution in our air, chemicals in our food, synthetic estrogens in our beauty products, stress in our emotional lives—coupled with naturally fluctuating and declining hormonal levels as we age--leave women of all ages, even young ones, vulnerable to the consequences. 
 
Hormonal imbalance affects our mood, sleep, weight, energy and even cravings. And the tricky thing about it is that it often sneaks around in the background, wreaking havoc on your health, before you even know it's there. As a result, doctors may dismiss your symptoms or attribute them to something else entirely, leaving you wondering what is really going on in your body and if you will ever feel normal again. 
 
Dr. Mariza Snyder and her new book THE ESSENTIAL OILS HORMONE SOLUTION [Rodale Books | February 2019 | $25.99] are here to help. With her expert guidance, readers can create hormone balance naturally, without taking hormones. The Essential Oils Hormone Solution offers a step-by-step program to reset the body through focused and deliberate changes in daily self-care rituals, aided every step of the way by high-quality essential oils. With over 100 targeted essential oil recipes and life styles changes, readers will be able to easily implement solutions for their specific needs, allowing women to not only balance their hormones, but also reduce cravings, get deep, restful sleep, manage and mitigate stress, improve mood and irritability, banish the worst symptoms of PMS, improve focus and concentration, boost libido, and increase their energy and vitality.
For the past ten years, she has lectured at wellness centers, conferences, and corporations on hormone health, essential oils, nutrition, and detoxification.  She has been featured on Dr. Oz, Oprah Magazine, Fox News Health, MindBodyGreen and many publications.  Dr. Mariza is also the host of the popular Essentially You Podcast, designed to empower women to become the CEO of their health. Check out her website, drmariza.com, for women's hormone tips, including recipes and remedies
Mariza's started her journey into her health after suffering from chronic fatigue syndrome and the impact of stress and learnt a lot from the insights of her self-care.
Mariza shares her insights into her book and shares some recipes for wellness for essential oils and a green chocolate shake.
Mariza's definition of happiness is leaning into contentment and filling your day with the things that bring you joy
Her morning routine involves starting the day with some invigorating orange or tangerine free.
Her interests are hiking, being on the beach and/or party mixes!
Avocado is Mariza's favourite food!
Mariza's routine involve journaling, exercise, eating good food, yoga
The biggest thing we can do for our health is managing our food – using plant focused foods and managing our stress and reducing our inflammation
Maya Angelou, Michelle Obama and Oprah Winfrey would be Mariza's fantasy dinner guest
Aretha Franklin's "Rock Steady" would be Mariza's theme tune
The things that make Mariza laugh is a good, comedy movie
Her gratitude journal is the biggest thing that helps Mariza with her gratitude.
BOOKS
The Essential Oils Hormone Solution – Dr Mariza Snyder
Americanah – Chimananda Ngozi Adichie
Where the Crawdads Sing – Delia Owens
You can fix your brain – Dr Tom O'Bryan
The Magic of Menopause – Lorraine Miano
Grit – Angela Duckworth
THINGS DISCUSSED
Facebook: https://www.facebook.com/drmarizasnyder
Instagram: https://www.instagram.com/drmariza/
Twitter: https://twitter.com/drmariza
You Tube: https://www.youtube.com/user/drmarizasnyder
Website: drmariza.com