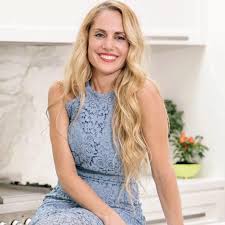 Rowena Jayne is an Author, Naturopath, Neuro Emotional Technique Practitioner, international Yoga instructor and is also trained in many other modalities.
She has a private practice in Sydney  & also lectures on gut health and plant based nutrition at nature care college, she is a Foodmatters Tv health practitioner and master presenter and has travelled nationally and internally running various workshops and events.
She specialises in Helping women become BOLD, BRAVE & BEAUTIFUL.. she helps women struggling with anxiety, stress and emotional eating and the array of things that come with that from adrenal fatigue to insomnia and even financial and relationship stresses.
She helps them step into better health in all ways physically, mentally and emotionally.  Her greatest reward is watching them turn their lives around and chase their dream life.
SHOWNOTES
Rowena was in the entertainment industry for ten years and her life changed in her mid-twenties when she had got rheumatoid arthritis
A random advert for a Bikram yoga class set her on her path to start practicing yoga then went on to become a Bikram instructor and teacher-training alongside Bikram himself.
Her focus has now been in emotional naturopathy and kinesiology
She is also an accomplished author
Rowena believes that happiness is responsibility to be happy within yourself rather than external factors
A Louise Hays mantra is what Rowena uses in the morning in to wake up
Yoga, being in the ocean and seeing people pushing past their limiting self-beliefs is what makes Rowena happy
A green papaya salad is Rowena's go to for her favourite meal
Taking time on your emotional health is the best thing that Rowena believes people can do for their health
Rowena's setback that she can look back on is that she had to leave her life behind in India after Bikram said her contract wasn't going to be renewed, her friends, boyfriend and life as she knew it. As it turned out it was the best thing as it led her to write her book and finish her studies too.
Rowena's fantasy dinner party guests would include her best friend Fay, Audrey Hepburn and Louise Hay
Rowena's theme song would be "We are the Champions" to reflect the journey through adversity
Rowena's things that make her laugh is finding joy in everything and laughing at herself
Rowena's gratitude practice is writing ten things that she's grateful for and why, based on "The Magic" from "The Secret" series
BOOKS
Khalil Gibran – The Prophet
The Joy of Real Food – Rowena Jayne
LINKS