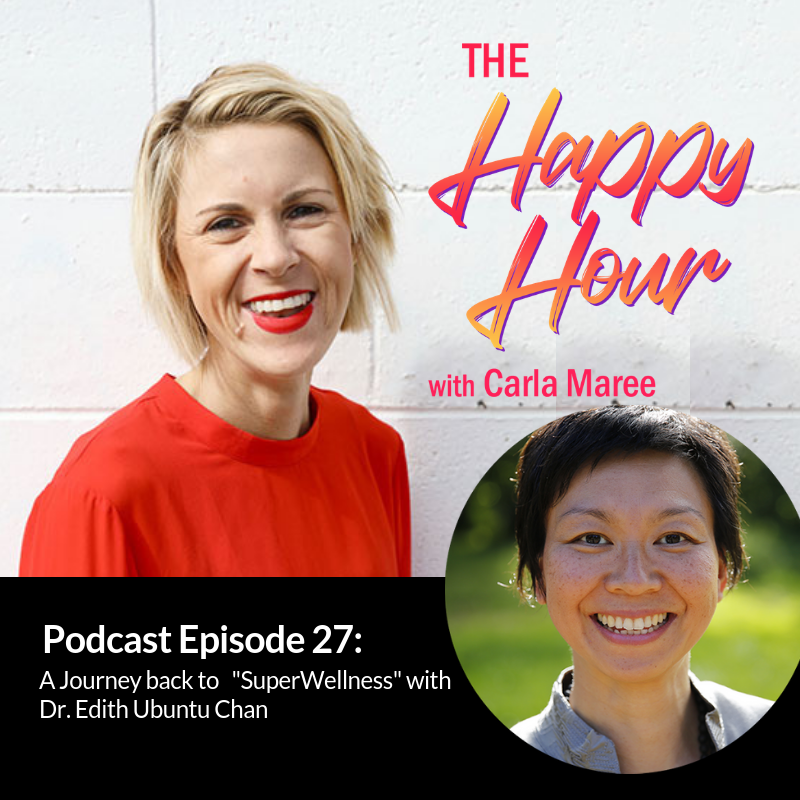 Dr. Edith Ubuntu Chan is a globally recognized Holistic Chinese Medicine Doctor, High Performance Coach, and Author of the Amazon #1 bestselling book "SuperWellness™".
Her journey began in 2003 after a series of meditation-induced mystical experiences that changed her perception of human possibilities forever.  Since then, she has devoted her life to unlocking the secrets to our Human Potential. Her work integrates together ancient wisdom with modern science, medicine, and spirituality.
A graduate of Harvard University, Dr. Edith has been featured on CNN, Yoga Journal, Lilou Macé's Juicy Living Tour, The Goddess Project documentary, and more.   Her academic background includes a Doctoral Degree from Five Branches University, in Endocrinology & Neuromuscular Medicine, a 4-year graduate degree from American College of Traditional Chinese Medicine, and a Bachelors with Magna Cum Laude in Applied Mathematics from Harvard University.  She's also one of the first 300 coaches to be certified by the prestigious High Performance Institute.
In 2015, Dr. Edith created the very first Pranic Festival, a conference exploring the frontiers of human possibilities. Since 2018, her popular podcast - "The Dr. E Show" - has featured a stunning array of world-class guests in areas like health and wellness, science and spirituality, quantum biology, and conscious living.  
Through her seminars and programs, Dr. Edith helps Visionary Pioneers become masters of their Energy and Life, so that they can lead and serve at the  highest levels.  For more information, visit: www.DrEdithUbuntu.com
SHOWNOTES
In 2003, Edith had an epiphany and after some soul searching to quite her successful software job and learn to become a Chinese medical doctor and meditation.
Edith talks about Qigong practices – for meditation and breathing in Chinese Medicine and during one of her guided meditations in 2003 she experienced a spiritual shift and went through a change in her state of being to her natural self. Since then she had an unquenchable thirst for knowledge to find out more about the world
Edith wanted to help her clients beyond diet and exercise to help with their overall well-being. Especially with regards to inflammatory foods.
Her research has shown that dealing with the stress is a primary consideration and dealing with diet is second because stress can be a factor beyond diet and exercise.
Edith's definition of happiness is the courage to be with life as it is and to learn and grow from every experience of life and not lose sight of that. All is peace, joy, and contentment.
A – air, agua (water), an a bite of food is one of the keys to wellness and this is how Edith starts her day
Watching a sunrise or sunset is a way to that makes Edith's heart sing and generally spending time in nature is a way of helping to reset as well as her 4 year old child and husband.
Edith's favourite food is a thaali she ate in Amsterdam.
Edith's definition of health is the ability to embrace all of life's ups and down and to respect those circumstances and we know to love and respect ourselves from the stressors of life so we can realign through healing.
Edith's fantasy dinner dates would be: Wim (Iceman) Hof, a Russian quantum scientist: Dr. Constantine Workov, Dr. Gerald Pollack – a bioengineer, author of "The Fourth Phase of water"
Edith's theme song would be "You are the sunshine of my life"…
Edith's gratitude practice incorporates gratitude walls, walks, bike rides, phone reminders to ask what she's grateful for when she's driving.
BOOKS
Rumi poems
Hafiz poems
Tao Te Ching
A Thousand Names for Joy – Living in harmony with the way things are – Byron Katie
Vaccines, Autoimmunity and the changing nature of childhood illness – Dr. Thomas Cowan
SuperWellness – Dr Edith Chan
THINGS DISCUSSED
Wikipedia:
Qigong (/ˈtʃiːˈɡɒŋ/),[1] qi gong, chi kung, or chi gung (simplified Chinese: 气功; traditional Chinese: 氣功; pinyin: qìgōng; Wade–Giles: ch'i kung; literally: 'Life Energy Cultivation') is a holistic system of coordinated body posture and movement, breathing, and meditation used for the purposes of health, spirituality, and martial arts training.[2] With roots in Chinese medicine, philosophy, and martial arts, qigong is traditionally viewed as a practice to cultivate and balance qi (chi), translated as "life energy"
Website: http://www.dredithubuntu.com/
Podcast: Dr E Show